Achieve the future with Intense IT solutions!
We optimize and improve business processes!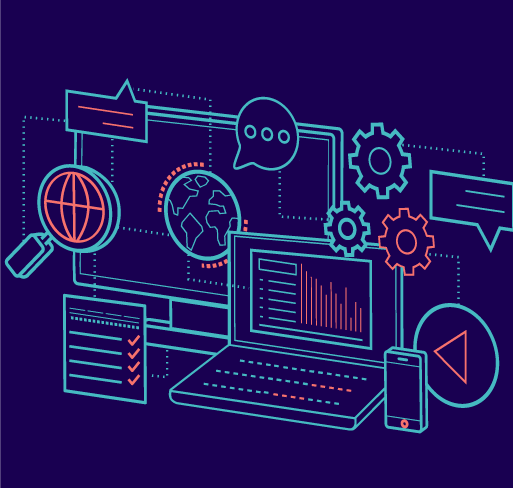 Flexible Project Management system ensures full business process support from the start of the project to its completion. It supports registration and workflow, building an archive of documents and automatically assigning data to the project tree. The system is capable of calculating estimated costs and creating budgets and action schedules based on them. It provides full support and control over every stage of work on the project.
The Document Management System is more than a traditional document workflow. In addition to standard functions such as scanning, registration, cost calculation, flow and archiving of documents, the program also provides workflow support and legible reports from processed information. With this advantage, you will optimize all the business processes in your company, including the tasks and duties of employees.
The Enterprise Service Bus ensures a continuous and fully automated data flow between systems operating in your company. The common interface allows for fast connections of selected data sources or applications (WMS, ERP solutions, manufacturing software, etc.). These connections mean that even the most diverse programs start to operate as one common IT system. The scope of information exchanged is fully definable.
Intense International A supplier of advanced IT solutions for companies seeking to establish a modernized approach to conducting operations. Intense International has been formulating connections with organizations looking to grow their business for over  two  decades. Collaborating with our customers is our team of IT development experts, creating products especially suited for the user, company, and market itself. We remain focused on the challenge of staying competitive in the ever changing world of IT software, and are committed to advancing the innovation of our new and existing products, for the benefit of ourselves and our customers.
Industries Intense International has worked closely with companies in a wide variety of industries to develop application processes better suited to their activities. Enterprises conducting business in multiple sectors will enjoy the expansive tools and extensive flexibility of the software. This is because the platform was created with the adaptive ability to thrive in whatever environment chosen for implementation. Select industry environments for implementation:
Control of production costs, budgeting schemes, time schedules, reporting combined with change and risk management. Automate specific processes, minimize downtime and be aware of any delays in production with personalized alerts and notifications.
Management of multiple projects, document flows, budgets, schedules, along with assets and support for materials transport. Oversee multiple tenders to review their stages and progress while communicating directly with subcontractors and customers.
Calculation functions for sales, margins, budgets, promotions or discounts with multi-dimensional reporting. Integrate with additional systems for couriers, shipments, data storage, along with support for complaints and debt recovery.
Analytics for costs, resources, marketing campaigns, customer relations along with control of agreements and invoicing. Consolidate data from multiple sources and generate reports for sales and imports.
We take tremendous pride in collaborating with companies on international projects and providing them with the best software for their operations. Regardless of industry, our team of specialists are capable of creating the ideal solution to grow your business. Highlighted by its exponential flexibility, our platform will enable you to work in an environment that is connected, stable, and familiar.
Choose Intense System and improve your business processes!
Contact us to receive the offer!